Couples
Toronto Dominatrix Mistress Mindy - Couples Sessions
Couples offer some fabulous dynamic possibilities.
Perhaps you're both submissive and need a powerful woman to tell you both what to do for me and for each other. Or perhaps one of you is dominant and wants the help of a beautiful domme to put your partner in their place.
Maybe you both want to learn how to play both roles in the bedroom because you have switch tendencies. I can teach you or I can dominate you... or both, if you behave.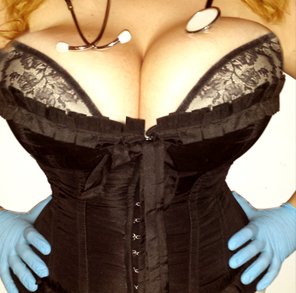 General Points about Sessions for Couples
Time Required
For Couples Sessions, one hour or more is acceptable.
Notice Required
Depending on the type of procedures we'll be undertaking, 24-hours minimum notice should suffice (my schedule permitting of course). If you have something specific in mind, feel free to ask.
Pre-session Preparation
You will shower and groom yourself as if you were going on a date. If you both behave, perhaps I'll have you clean eachother... 😉
An assistant who assists myself and my wife like we never imagined
It is very hard to be a powerful and successful executive. So many meetings, contracts, details, subordinates, so little time.
Perhaps I'm demanding, perhaps I'm short with people, but I came from nothing and built an impressive company from the ground up. Turnover at my company is within reason, but the one place I've needed help is with my personal assistant.
Every detail of my life must be precisely organized. From my socks matching my boxers to the exact millilitre of orange juice I have at breakfast, I demand perfection. My maid and my cook have been with me for years, and they serve me well. But at the office, I've gone through assistant after assistant because they simply don't cut it. From purchasing the wrong paper stock for the printer to not placing my coffee on the front left corner of my desk rather than the front right, I've reamed them out, and they simply quit, as they're emotionally weak and lack the attention to detail I demand. Men, women - I've hired them all and they all failed.
Two weeks ago, a new interviewee arrived at my office. Like all the others, she showed promise. Appearance-wise, she looked to be in her mid-twenties, dressed professionally in a knee-length skirt, 4-inch heels, tight top and a blazer. She looked to be about 5'8, with long blonde hair, blue eyes, a pretty face and absolutely huge luscious breasts. Now, I've always kept it professional with my assistants, but it never hurts to have client-facing eye candy. Her qualifications and references checked out, and I hired Mindy.
So far, she had performed quite well. A few times, she made minor mistakes, and I lost it on her. She took the verbal scoldings in stride, learned and moved on. Thus far, she was better than anyone in the last year.
Yesterday, my wife met me at the office to go for lunch. Mindy greeted her with a warm smile, introduced herself with an outstretched hand and brought her into my office, offering her water or coffee. My wife accepted the water and looked Mindy up and down, and scoffed. Mindy asked her if something was wrong, and my wife had answered "Aren't you a lovely little distraction for him." Mindy raised her eyebrows and replied "I'm sorry Jennifer, but I believe I am here because of my qualifications."
My wife stared at me with daggers, and I stood up quickly.
"Mindy, you do not address my wife in that tone or manner. She is Mrs. Wilkins to you, and you will never reply with that attitude again in this office. Do you understand?"
Mindy nodded and replied "Yes sir", and asked if we needed anything else. I waved her away, and she left us alone.
"I don't like her", Jennifer stated. "I think she's overconfident, and she looks like trouble."
"So far she's been good. And she doesn't seem like she'll quit", I replied. Jennifer rolled her eyes and shook her head.
We quickly moved on and I showed her a new prototype we'd been working on, and soon we left for a nice lunch.
When I came back to the office, Mindy wasn't at her desk. I entered my office, wondering if Jennifer had scared her off, but within 2 minutes, she entered with my post-lunch espresso and biscotti, placing it perfectly on the front left corner of my desk. I nodded my appreciation and started glancing through emails.
"Mr. Wilkins", she began, "I'd like to apologize for what took place with your wife."
"As you should," I replied. "Apology accepted."
"Thank you. I would also like to invite you both to dinner at my place tomorrow night. I know it's probably not the fine cuisine you're used to, but my father is a professional chef, so I know my way around a kitchen."
"I'll see what Jennifer thinks and I'll let you know."
I called my wife and told her of the invitation. Of course she refused, but I told her of the humility and respect Mindy had handled the situation with, and reminded her how much potential this one had in comparison to the others.
"We'll go over, she can serve her meal, and we'll leave early. If we're still hungry, we can go to Pierre's for a real meal."
Jennifer reluctantly agreed and I informed Mindy.
"Wonderful!" she exclaimed. "I'll see you both tomorrow at 6:30!"
Tonight came quickly and Jennifer and I both dressed up nicely. After all, if we were probably going to end up at one of the city's finest steakhouses, we should look the part. Jennifer did her makeup as pristinely as always, and wore a classy black cocktail dress that showed off her legs and a bit of cleavage. I wore a dark gray suit without a tie. I won't lie - we looked pretty damn good together, but shouldn't every power couple?
Our chauffeur drove us to Mindy's. She lived in a nice suburban neighbourhood not too far from us. We got out of the car, and I told Frank to take off, and that we would likely call him in the next hour or two tops.
We rung the doorbell of the well kept home, and heard the hurried footsteps from inside. Mindy opened the door looking lovely like always, dressed almost exactly as she would be for work.
"Mr. and Mrs. Wilkins, so good to see you! Thank you so much for accepting my invitation!"
We entered the house and she showed us to the dining room, which had three places set along with two candles lit. It was definitely a nice effort.
"Mrs. Wilkins, you look fantastic!" she said excitedly with a hand on my wife's shoulder.
"Thank you, as do you", my wife replied dryly.
Jennifer and I sat next to each other, and Mindy went to the kitchen to finish preparing the salad. The wine had already been poured and was waiting for us, so we toasted each other and took a sip. No need to wait for our hostess. The wine was excellent - not what I was expecting at all, quite an expensive bottle.
"Merlot - she better not be serving chicken or fish", my wife said with a sneer. I nodded and took another sip. It was odd though, I couldn't smell anything cooking.
Things started getting a tiny bit blurry and I felt a wave of dizziness. I looked at Jennifer, and I could see her starting to sway a little from side to side. The room spun faster, and the last thing I saw before passing out was Mindy standing in the doorway with her arms folded and a smirk on her face.
When I came to, I couldn't see anything. I had been blindfolded. I couldn't move. I was in a standing position, but all of my limbs were completely bound. My arms were stretched up and out diagonally and cuffed at the wrists, while my legs, same thing, cuffed at the ankles. I felt cold and realized I was completely naked.
"Where am I?" I wanted to yell, but instead, a quiet muffled sound came out. My mouth had been stuffed and gagged. I was helpless.
I could hear Jennifer whimpering and knew she was nearby. Oh my god, was she in the same state as me? Was she ok? I tried yelling again, but to no avail.
"You must be wondering what is going on", Mindy's voice whispered into my ear. I struggled against my bonds, but quickly realized there was no point.
"You see, I don't mind a boss being tough on me here and there. But you… Jason, you have virtually no respect. And neither does your bitch of a wife."
I struggled again, but this time was met by a slap across my face. I screamed into the gag and could hear a muffled whimpering from my wife.
"Stop trying to escape. You need your energy. After all, you still haven't eaten!"
The wine. She had obviously drugged us. My head sagged and I heard Mindy giggle at my first sign of submission.
"Good boy", she whispered, and I felt her fingers stroking a trail up and down my chest and along my shoulders. As much as I couldn't stand this situation, her fingers felt soothing and good. I felt a trail of goosebumps forming and knew she could feel them.
I felt her fingers on my temples, and she pulled the blindfold up. My eyes took a moment to adjust, and I saw we were in what I can only describe as a basement dungeon. The light was red, and I was bound to a giant X. Straight ahead of me, my wife was bound naked to a table, her arms tied above her head, her legs tied at the angles, exposing her breasts and pussy. She looked at me through frightened eyes, also gagged.
"So, you two are here because I don't like the way either of you have treated me", Mindy began. "I have worked very hard at the office, but you, Jason, apparently don't know the meaning of the words 'thank you'. And you, Jennifer, I tried so hard to make a nice impression on you, and all you could see was my looks. Never occurred to you to give me an actual chance."
We both attempted to reply, temporarily forgetting our gags.
"Oh I'll remove your gags, but I'll tell you now, screaming will do no good as this place is soundproofed. All you will do is annoy me, and trust me, you don't want to do that."
She started with Jennifer, removing her gag and the cloth stuffed in her mouth. Jennifer wasted no time screaming "Heeeeeelllllllp!"
Mindy shook her head, stuffed the cloth back in her mouth, replaced the gag and then opened a drawer in a nearby chest. She pulled out what appeared to be little clamps attached to a chain. She reached down to my wife's erect nipple and attached one of the clamps. My wife screamed into her gag as Mindy tightened the clamp. So this is why she kept this room cold…
Mindy repeated the process and both of my wife's nipples had clamps attached to them. Mindy hooked the chain with her finger, bringing her face to within 3 inches of Jennifer's.
"I told you not to annoy me."
Mindy yanked upward on the chain, causing Jennifer to scream into her gag again, her eyes clamping shut from the intense pain. After 5 seconds of jerking hard on the chain, Mindy relented, and Jennifer's chest heaved up and down as she struggled to breathe through her nose.
Jennifer continued to attempt screaming as her eyes spewed venom at Mindy.
Mindy simply sighed and yanked on the chain again, causing Jennifer's head to whip back as she screamed in pain again. I tried to yell in protest but accomplished nothing. Mindy let the chain go, and as Jennifer again struggled to regain oxygen, Mindy, again staring into her eyes pinched her nostrils.
My wife couldn't breathe!
Mindy kept her nostrils pinched for 5 seconds, 5 excruciating seconds that I watched my wife's bound body flail. Mindy let go, and Jennifer quickly wheezed air in and out, and for the first time, I saw sadness and weakness in my wife's eyes. She now realized the gravity of the situation.
"Jason, think you might be better at listening?" Mindy asked.
I nodded and Mindy pulled down the gag and removed the cloth she'd stuffed in my mouth.
"Mindy, let us go right now. You know you're absolutely fired…"
Before I could even figure out what she was doing, Mindy had wound back and slapped my balls hard, sending a jolt of pain through my testicles.
"See, here's the thing Jason… you're not going to continue treating people like shit, just discarding them with ease, forcing them to retreat with your bullying."
"You bitch, you have no control! Unless you plan on keeping us down here till we die, you will have to let us go, and then you're going to jail!"
Mindy sighed and put the blindfold back on. I was again helpless to see.
"Mindy, take off this fucking blindfo…"
WHACK!
She had kicked me in the balls with her pointed high heel. The heat of the pain seared through my entire body as my knees gave out. Of course, my wrists were bound, so I dangled. I could hear my wife's muffled screams and crying.
As I struggled to regain my footing, WHACK!
She'd done it again. Now I was gasping for air through the gag, and my nose was being pinched. I finally came to a terrifying realization.
This woman was willing to keep us here till we died.
Mindy pushed the blindfold up to my forehead and stared into my eyes as I struggled, and then finally let go of my nostrils. I struggled for air as she backed away, and I could see tears streaming down my wife's face.
Mindy turned to Jennifer.
"Do you think you can behave for me now?"
Jennifer nodded. Mindy again removed her gag and cloth.
"Mindy, you can't do this. He's your boss and you will… AAAAAAYYYYYYYYYYEEEE"
Mindy pulled on the chain again. This time for 10 seconds.
She let go, and Jennifer gasped for air. But then Mindy shocked both of us, reaching for a white device, which she turned on. It was a vibrator.
She placed it against my wife's pussy, being certain to angle it the right way to touch her clit.
My wife cried out as more tears flowed, but without realizing it, her hips thrust towards the device. Mindy smirked as she looked at me.
"You see Jason, Jennifer, what you're going to learn today is that you don't need to be mean to people all the time. Sure, be mean sometimes, but also remember that people deserve to be treated nicely too. And niceness generally produces better results."
Jennifer's hips thrusted and Mindy held the vibrator more firmly against her, as Jennifer's sobs began to become gasps of pleasure.
"Oh yes, please, right there! That feels so good! Yes!" my wife moaned and pleaded.
And even though I still felt the aftereffects of the punishment of my balls, my cock hardened.
Mindy grabbed Jennifer's face and directed it towards me.
"Look Jennifer, look how excited your husband is because I'm being nice to you!"
Jennifer's eyes widened, and then rolled back as her body betrayed her and the orgasm began to build.
Mindy pulled the device away from Jennifer's pussy, and Jennifer cried in anguish.
She turned to me and touched the vibrator to my hard cock. I moaned involuntarily at the sensation, and my wife watched more with wonder than anger or sadness. Now my hips thrusted involuntarily as I moaned.
"Oh yes, please keep going! You're going to make me come soon!"
"Mindy, please, why are you doing this?" Jennifer asked.
"Because I can, and because I want to!" Mindy replied, pulling the vibrator away from my pulsing cock.
Mindy then wound up and kicked my balls once again. I yelled in pain, as she turned and slapped Jennifer's now-wet pussy with her hand. Jennifer also yelped.
"You see, I don't blame you two for being dickheads and treating people like shit. I understand the temptation. But I REALLY don't like when it's directed at me, so that will need to change."
Mindy left the room and returned with a bottle of water. She offered to Jennifer first, who gulped it happily, then to me. After all the gagging, my mouth was parched. I accepted the drink. It was sweet, but also, a little salty.
"My own special blend", she said, "mostly water, but a little of my pee as well".
I coughed and spluttered, and my wife coughed as well, but soon I was dizzy again. That bitch! She drugged us agai…
This time when I awoke, I was lying on my back. I wasn't blindfolded or gagged, but couldn't move. As my eyes focused, I realized my wife was on top of me, and we were bound in a 69 position. My wrists were cuffed to her ankles, and he wrists were cuffed to my ankles. Our chests and mid-sections were bound tightly together by what I guessed to be saran wrap. We were in a different room, more of a living room. Mindy was sitting, legs crossed on a couch as I heard Jennifer also coming around.
"I believe that now you can both learn an important lesson", Mindy stated calmly.
"You are bound to each other, but I am in complete control. And that is the way things will be from now on, or else I will release these."
Mindy showed us pictures from her phone of various nudes of both Jennifer and myself from throughout the night. Obviously we were nude and fully exposed, and she had video of us moaning and begging.
"I imagine these getting around wouldn't exactly help the invincible image you've both worked so hard to maintain."
She had us. Even with the explanation of the situation, even with sympathy, our vulnerability would never be overlooked in our circles. We were at her mercy.
"Now, just because I am in control of you both, doesn't mean I can't be nice to you and let you both enjoy yourselves. By all means, I want you to orally please each other."
Neither of us could see each others' faces, and we were both silent. Neither of us moved.
WHACK!
"OOOOOOWWWWW" Jennifer screamed, as the whack repeated 4 more times. Mindy had a paddle in her hand and was spanking my wife.
"Perhaps my wording was a bit suggestive and should have been more forceful", Mindy said slowly. "Right now, you two WILL orally please each other."
I raised my head off the floor and realized my wife's pussy was soaked. At the same time, I felt her lips wrap around my hardening cock as she sucked away as only she can.
Mindy smiled from the couch as she watched us both getting more and more into it. Soon she stood up, and I couldn't see what she was doing, but I heard her adjusting some clothing. A moment later, Mindy was on her knees above my head, her skirt off, with an 8-inch strap on. She grabbed my wife's hips and slowly thrust the head of the dildo into her pussy while I focused on her clit. My wife had no idea it was coming, and gasped around my cock as her pussy was invaded.
Mindy started slowly but built to a nice rhythm. After a few minutes, I knew my wife was approaching orgasm. She moaned around my cock and then let it pop out of her mouth as she moaned and screamed "I'M COMING!!!!"
Mindy continued to pound my wife's pussy as I sucked on her clit, and she continued to come, experiencing multiple orgasms for the first time I'd ever been aware of. After what seemed like forever, Mindy stopped and pulled out.
As my wife gasped and came down from her high, Mindy moved around to my wife's face and softly asked her "wasn't that fun?"
My wife simply replied "oh my god" softly.
"Like I said, it's easy to be nice to people. Now I think we should be nice to your husband. Let's make sure he has a nice finish too."
Jennifer wrapped her lips around my cock again, and I gulped at the feeling.
From the side, Mindy pushed and rolled us over so now Jennifer was on the bottom, and I was on top of her, straddling her. This angle was new for us, and I moaned at the feeling. Mindy pushed my ass keeping my cock deep in my wife's mouth, and I revelled in the sensation.
I heard my wife moaning, but also heard Mindy "shushing" her as she continued to push me deep into her mouth. All of a sudden, I felt the tip of the now-lubed dildo against my asshole, and she pushed all 8 inches into me. I half gasped, half yelled, but after a few thrusts, I realized how fantastic it felt, as she'd still kept my cock firmly in my wife's mouth. My hips thrust back to receive the 8-inch invader, and seeing my acceptance, my wife continued to suck my cock.
As both ladies performed their tasks expertly, I knew I wouldn't last long.
"Jennifer, I'm going to come!" I warned.
My orgasm hit me with an intensity I'd never known possible. The first three spurts felt like they may have bypassed my wife's throat entirely and wound up directly in her stomach. The next three were a shock to me, as I usually only felt two or three big spurts. I could hear Jennifer gagging and felt her trying to swallow as quickly as she could. The final three finally weakened a bit, and my wife let my cock go, as I could feel the last of my come dribbling on her face and neck.
Mindy pulled out of my ass with a pop, and she let us lay there enjoying the aftermath for a bit.
She left the room and returned with a pen and some papers. She uncuffed my right hand and had me sign papers promising her a full time position from which she couldn't be fired, of course at a higher salary for no less than 10 years, with guaranteed raises and bonuses and a renewal clause if she desired.
"I promise you, I WILL work hard and fulfill all of my professional obligations. But you will treat me with the respect I deserve. If not, you and Jennifer will come back here, and I'll have to continue training you, are we agreed?"
Before I could reply, I heard Jennifer's voice from behind us.
"We may want the training anyway."
I could already tell the ride home was going to involve a very interesting conversation.