Happy Halloween Lovelies!
What better holiday than Halloween for a little impromptu cheesy story time about one of the more scary encounters of all time? Starring Little Red Riding Hood and her little red paddle – I'll show the Big, Bad Wolf who's boss!
---
Little Red Riding Hood was strolling happily through the forest on All Hallow's Eve, happily anticipating arriving at her little cottage to curl up with a good book.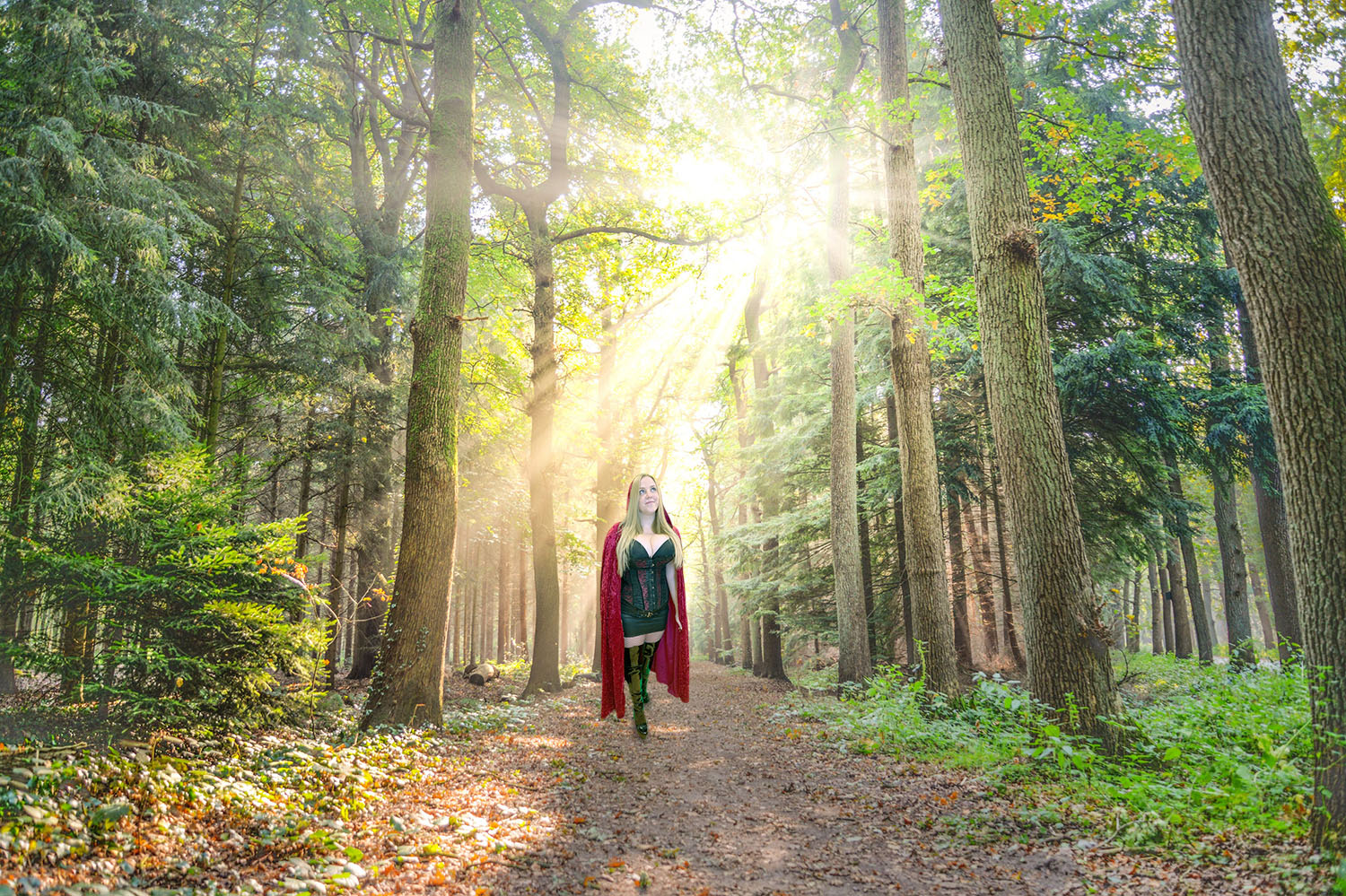 On the way, she met a Big, Wild Wolf – who seemed to be fixated on her cleavage!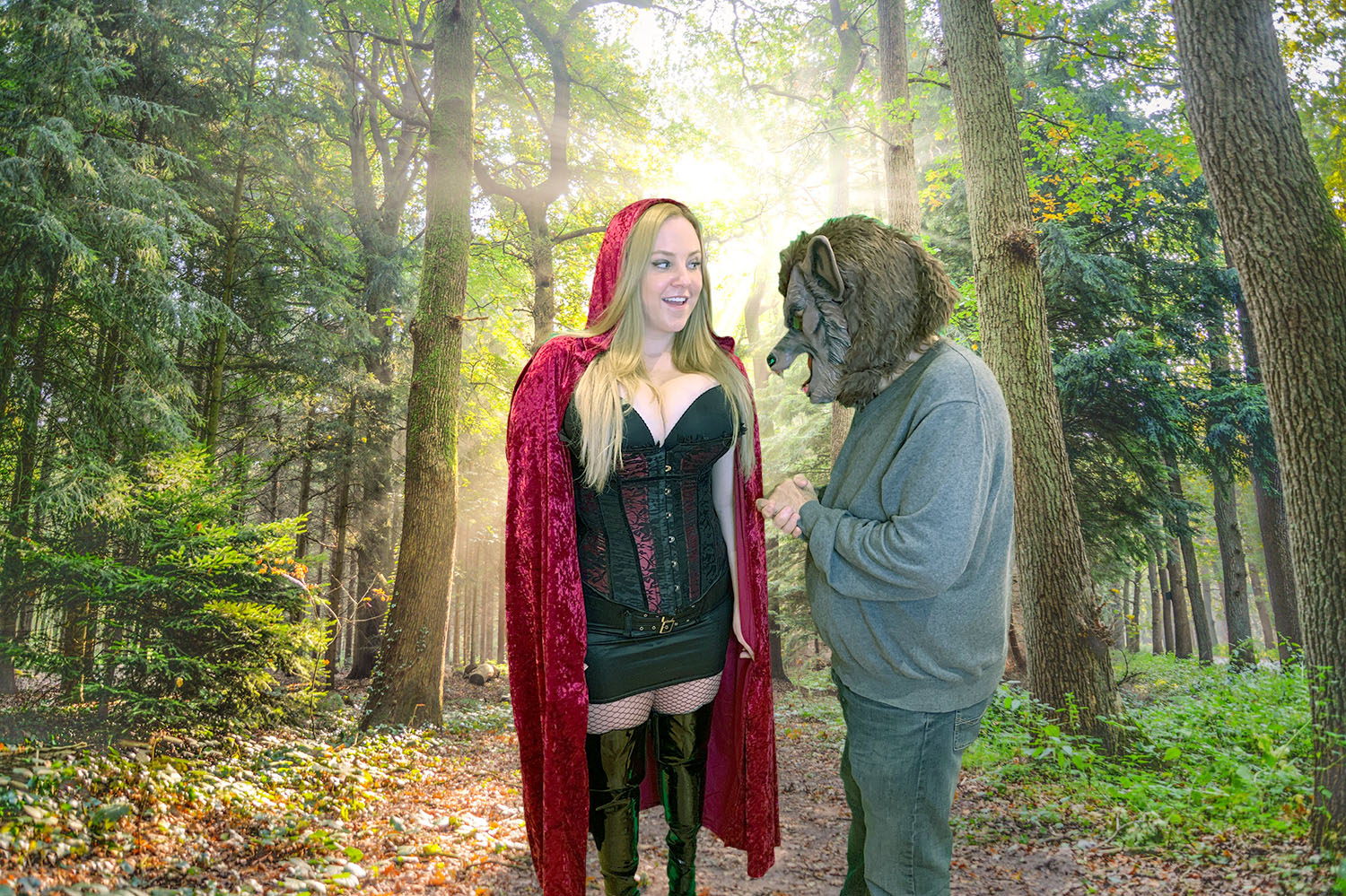 Red knew there was nothing to be afraid of – in seconds she had him tamed, scratching behind his ears.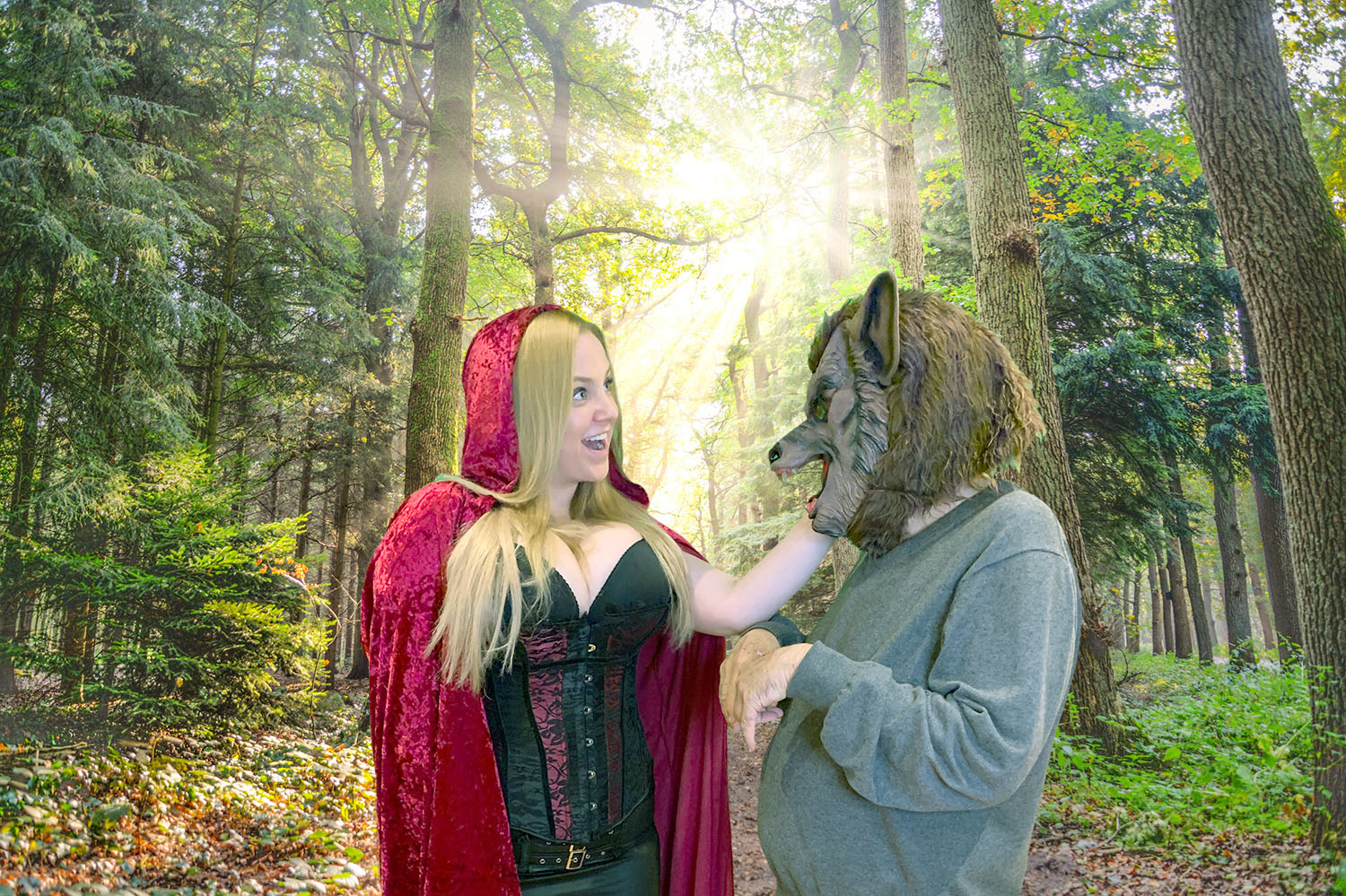 Little did she know… the Big, Bad Wolf was scheming!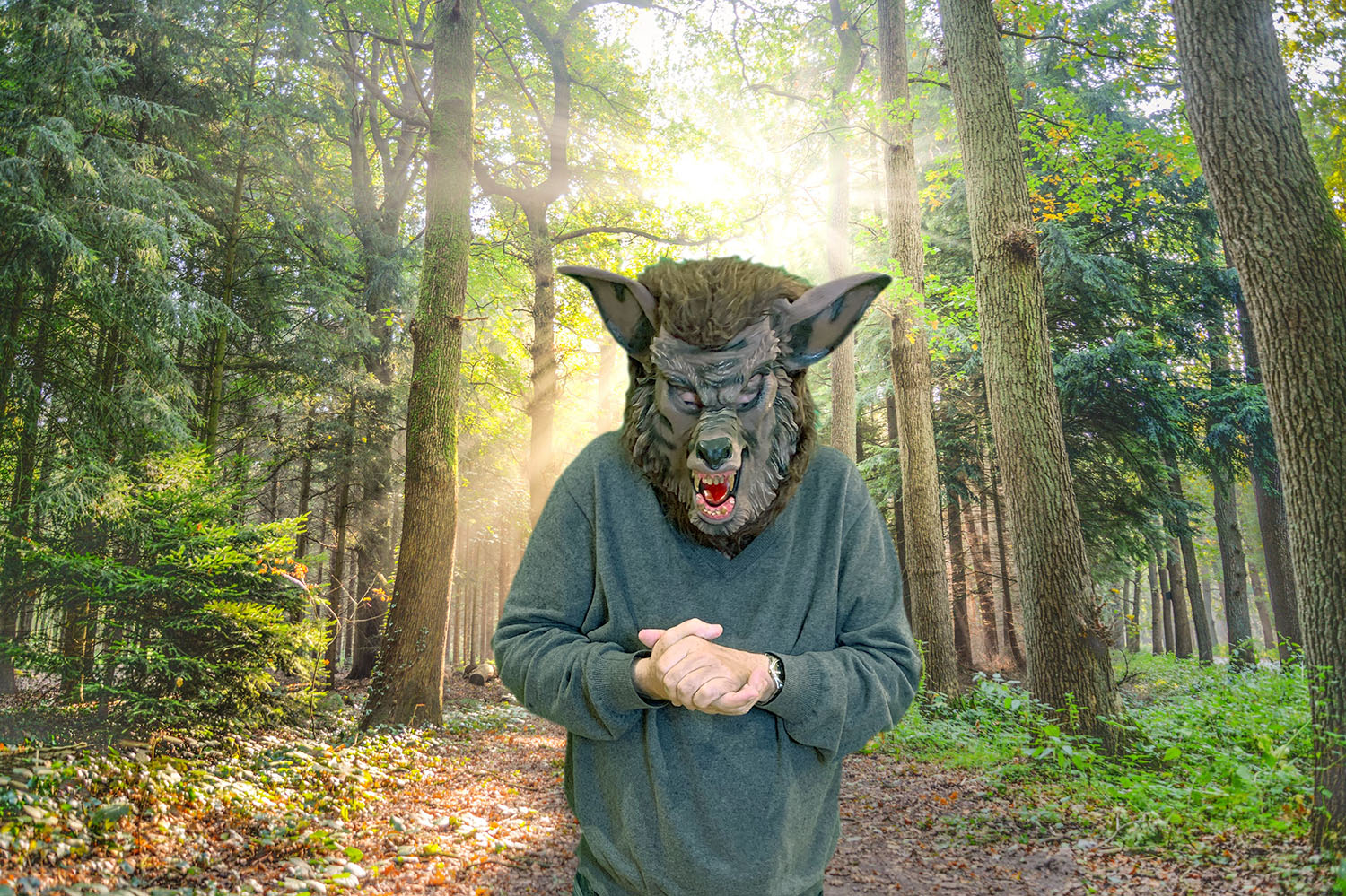 She approached her cottage as the night grew dark and stormy, somehow missing the Wolf peering out at her from the window…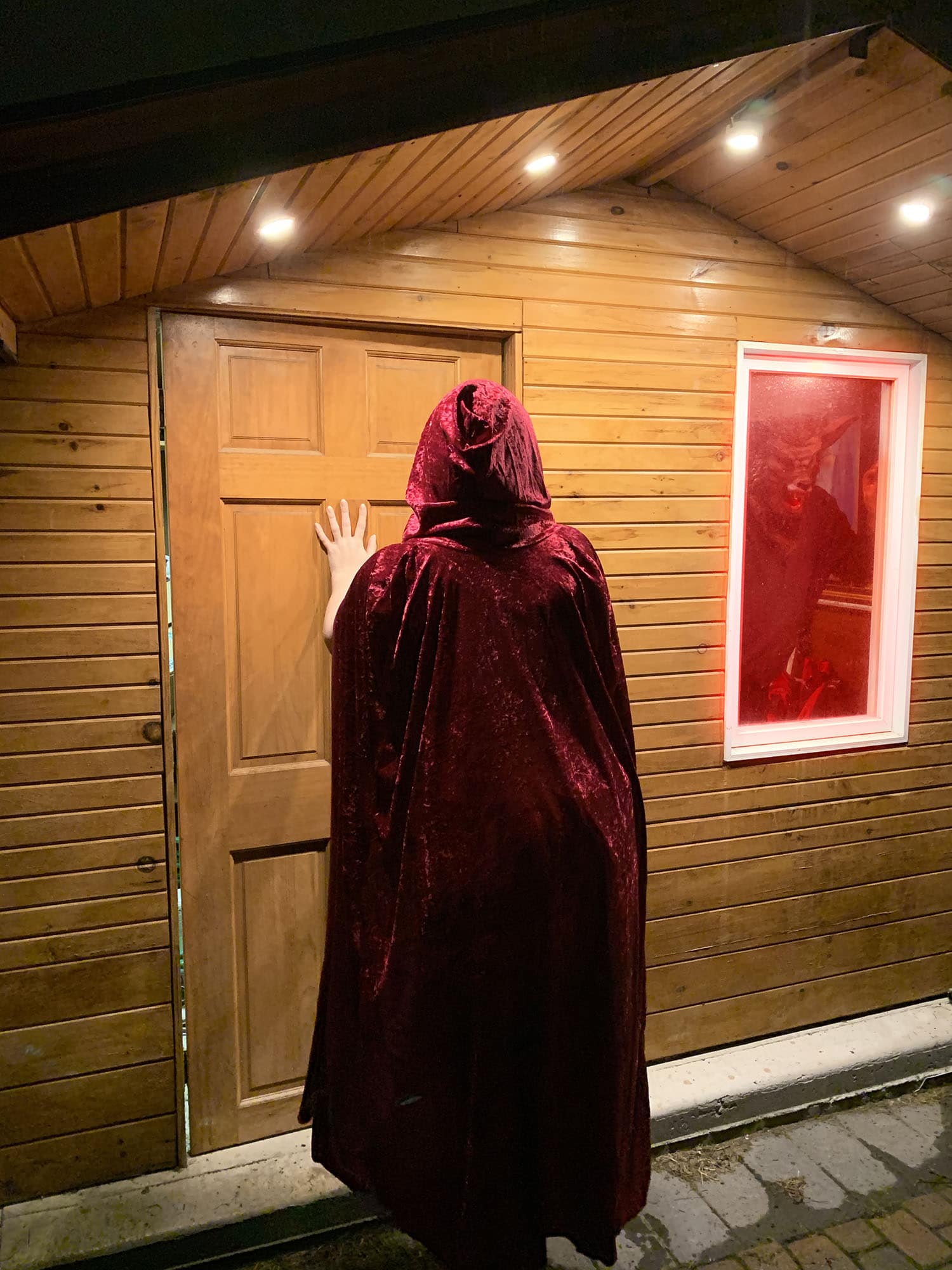 Upon entrance, she was shocked to find the nasty Wolf stripped down – fangs bared, he was ready to pounce!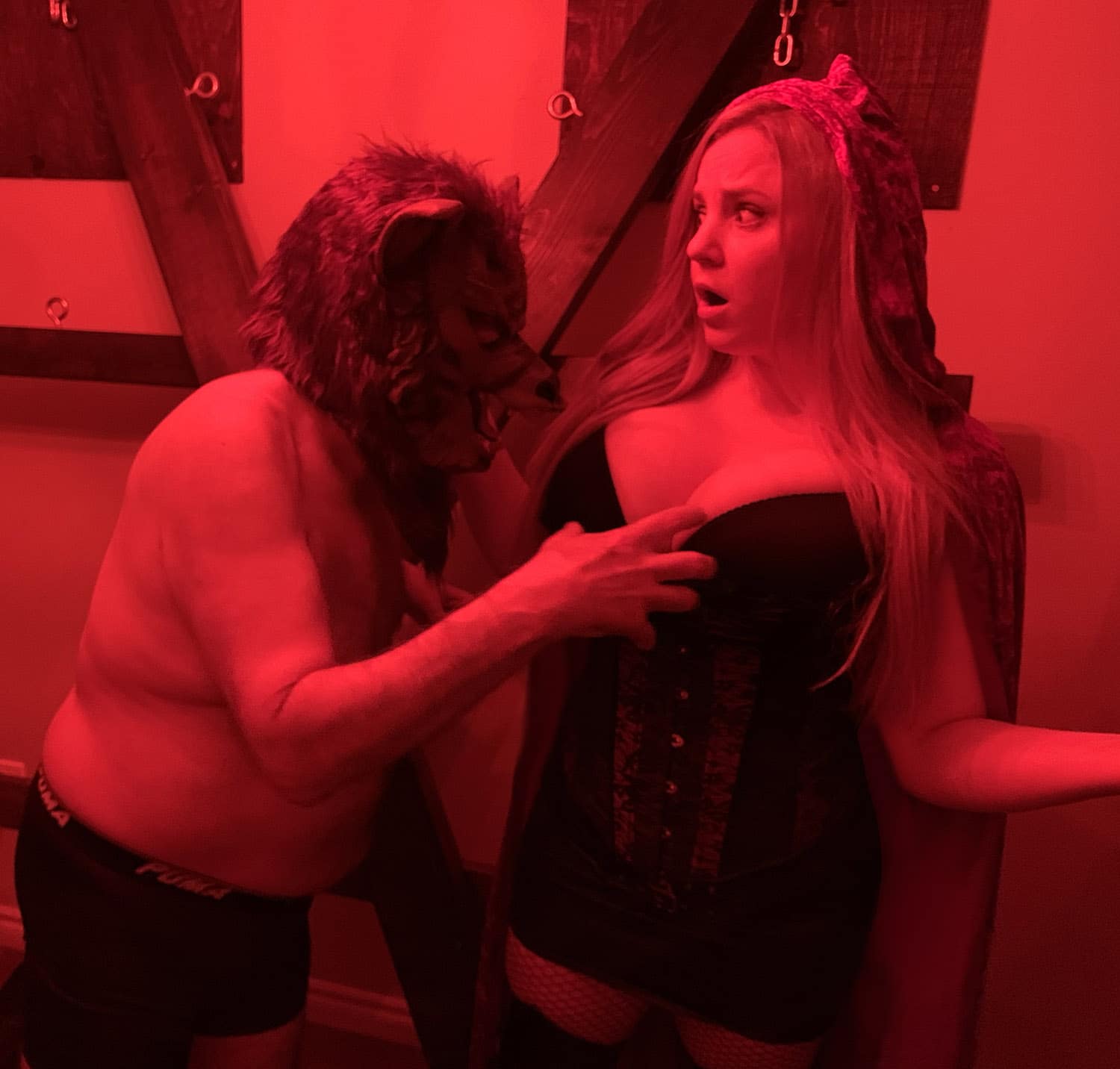 But Red had other plans for him… pulling her studded red paddle from her cloak, she watched as the Wolf cowered before her very eyes!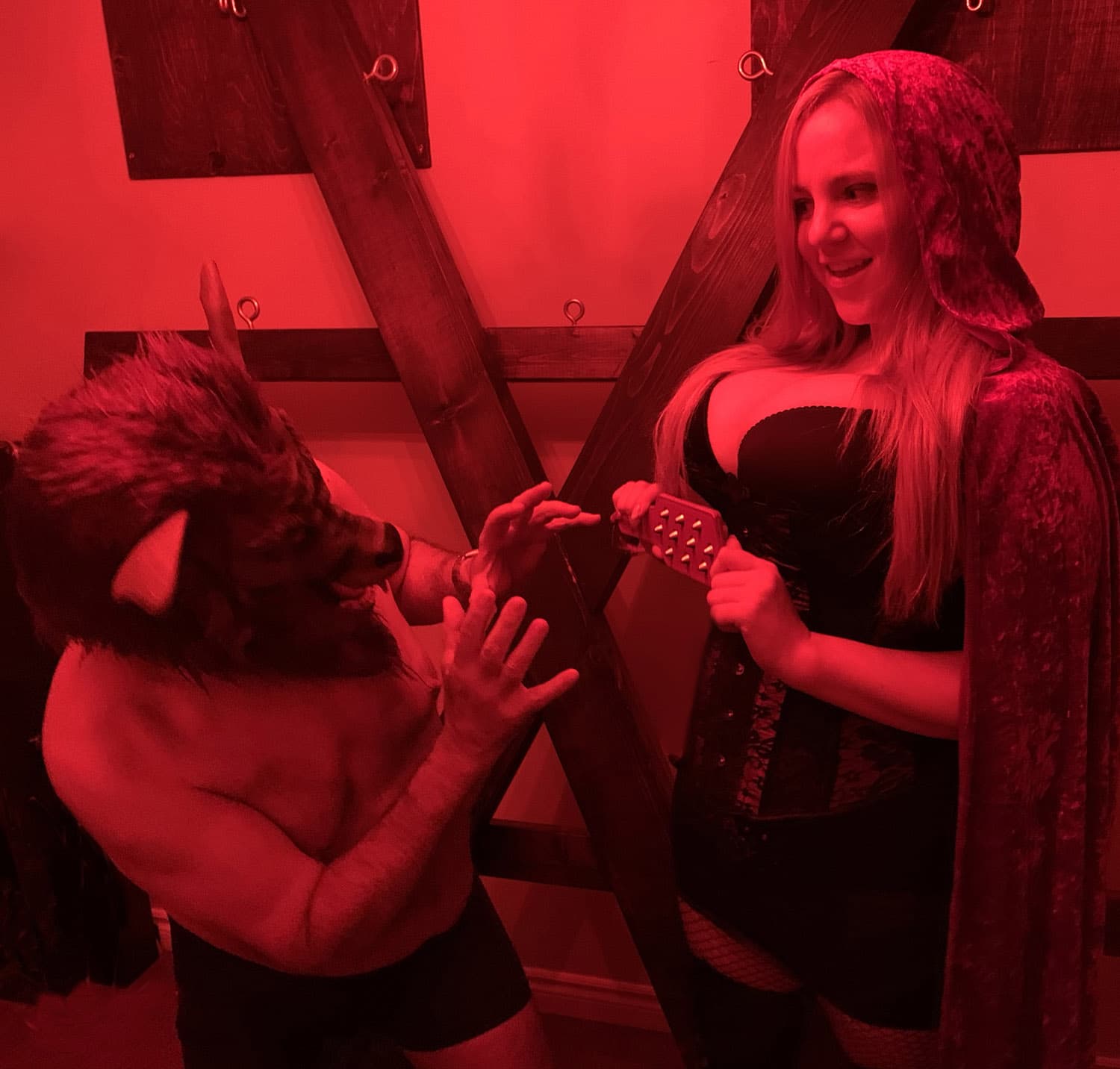 It was easy now to strap the Big, Bad Wolf to her Big, Bad Cross! All his howling and whining simply wouldn't do, so she carefully fitted her favourite bar gag between his filthy fangs…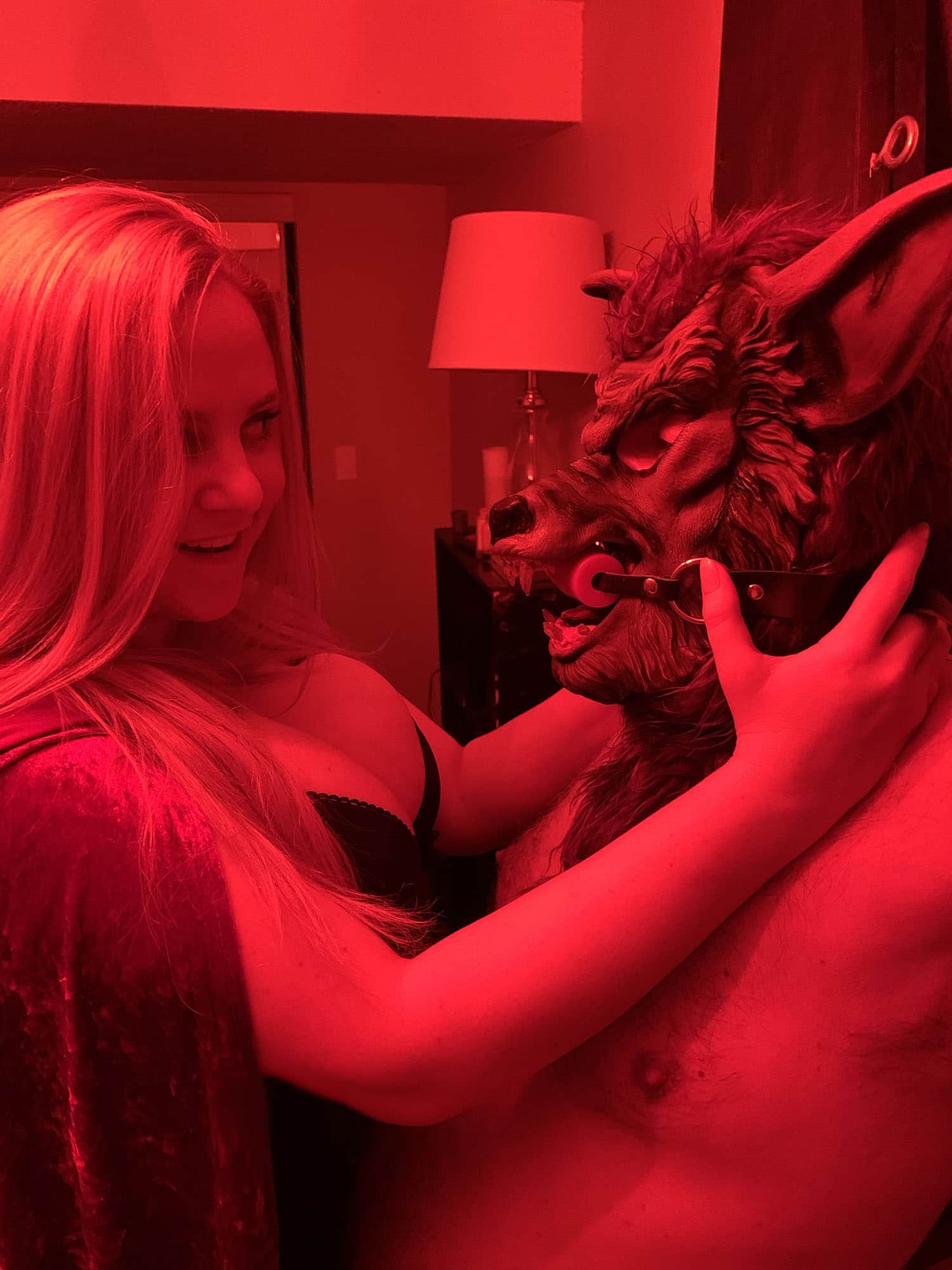 In a nice little preview of things to come, Red showed the Wolf what it feels like to be helpless. With a quick pinch of his furry nipple, she had him whimpering into his gag!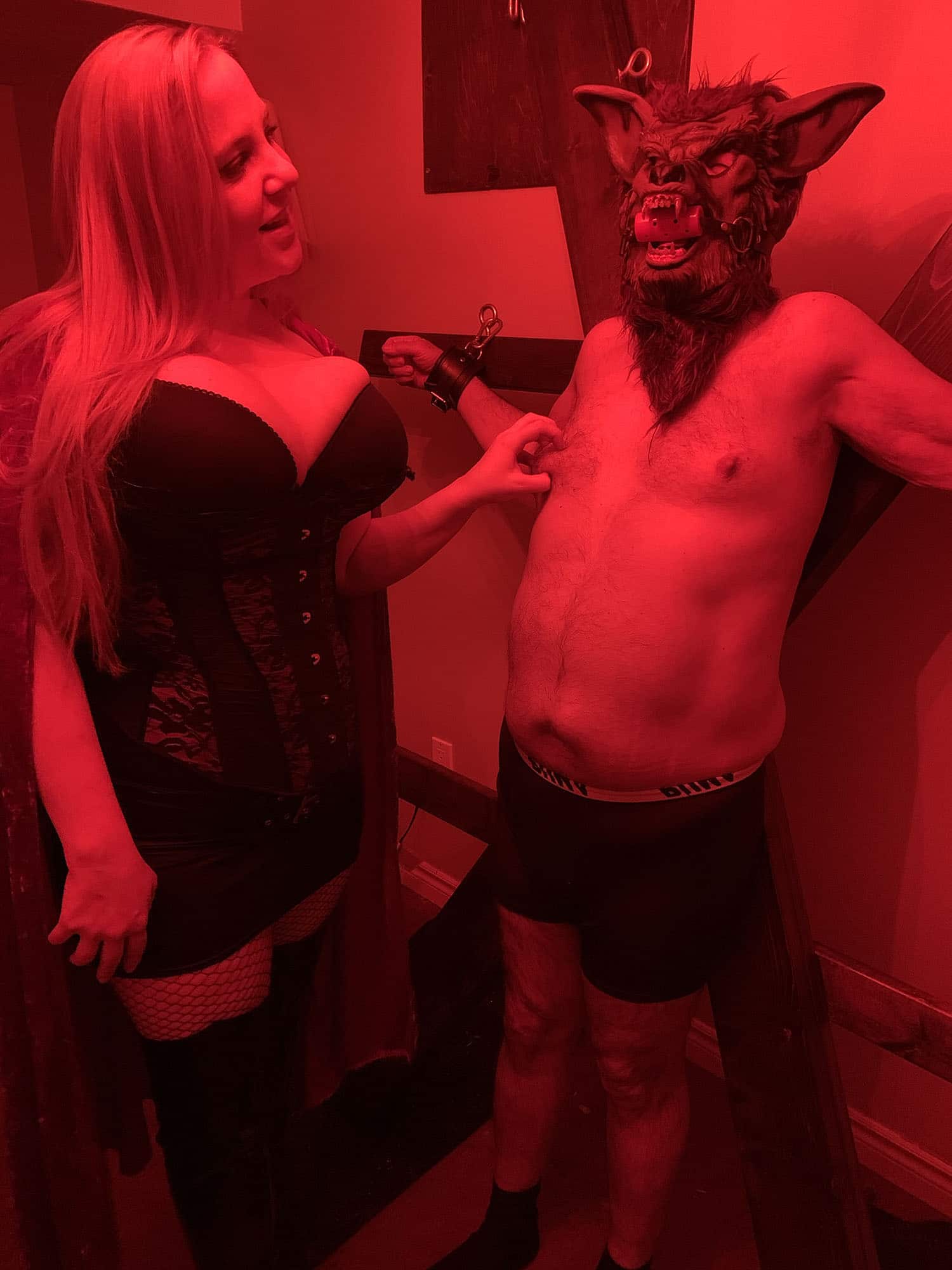 Next up was the cane! It was one of Red's favourites. The poor Wolf tried his best to growl and intimidate, but he was no match for Red's joy at having a captive to play with all night…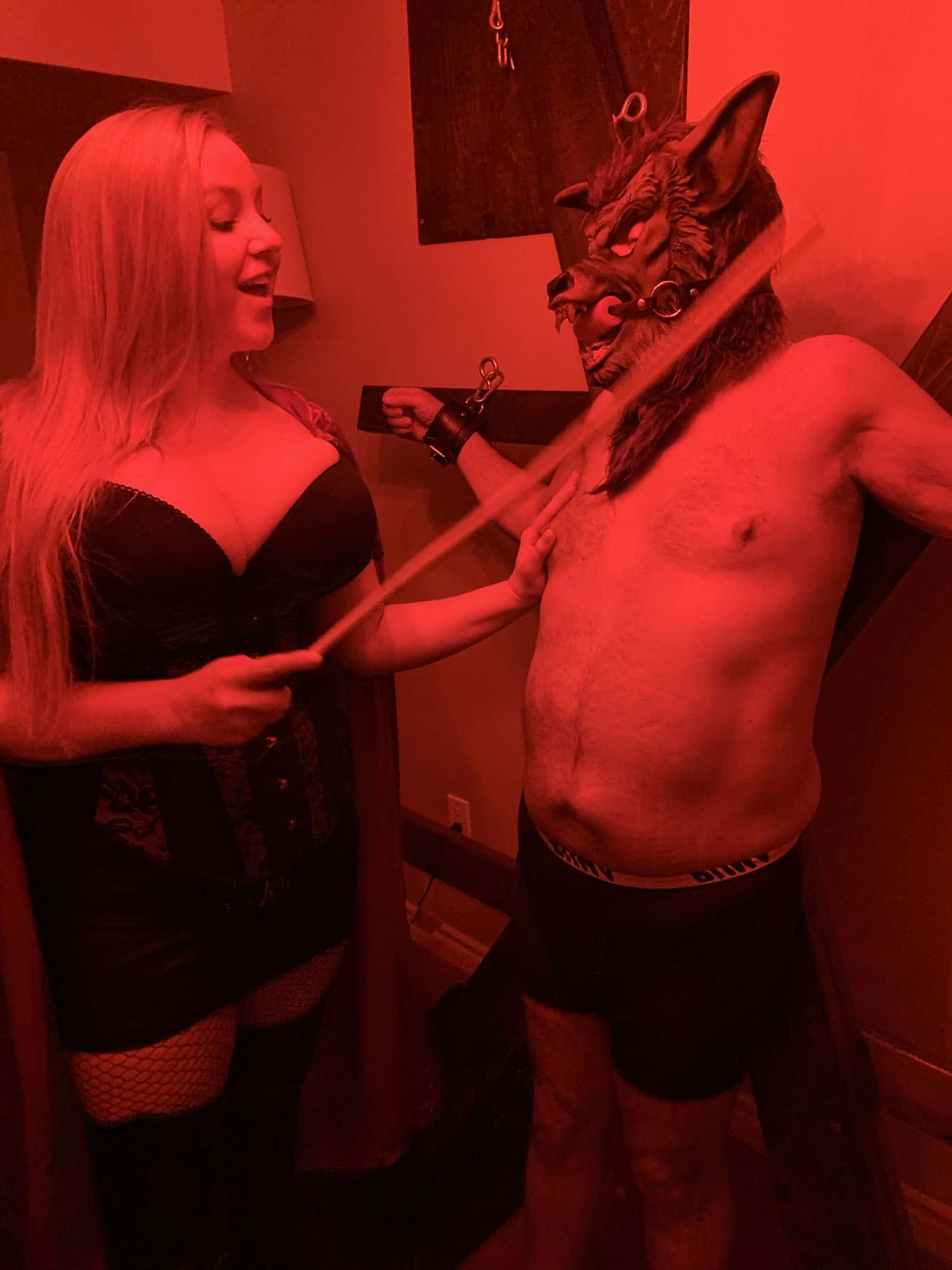 Funny thing, though – the more Red played, the more the Big, Bad Wolf seemed to beg for more!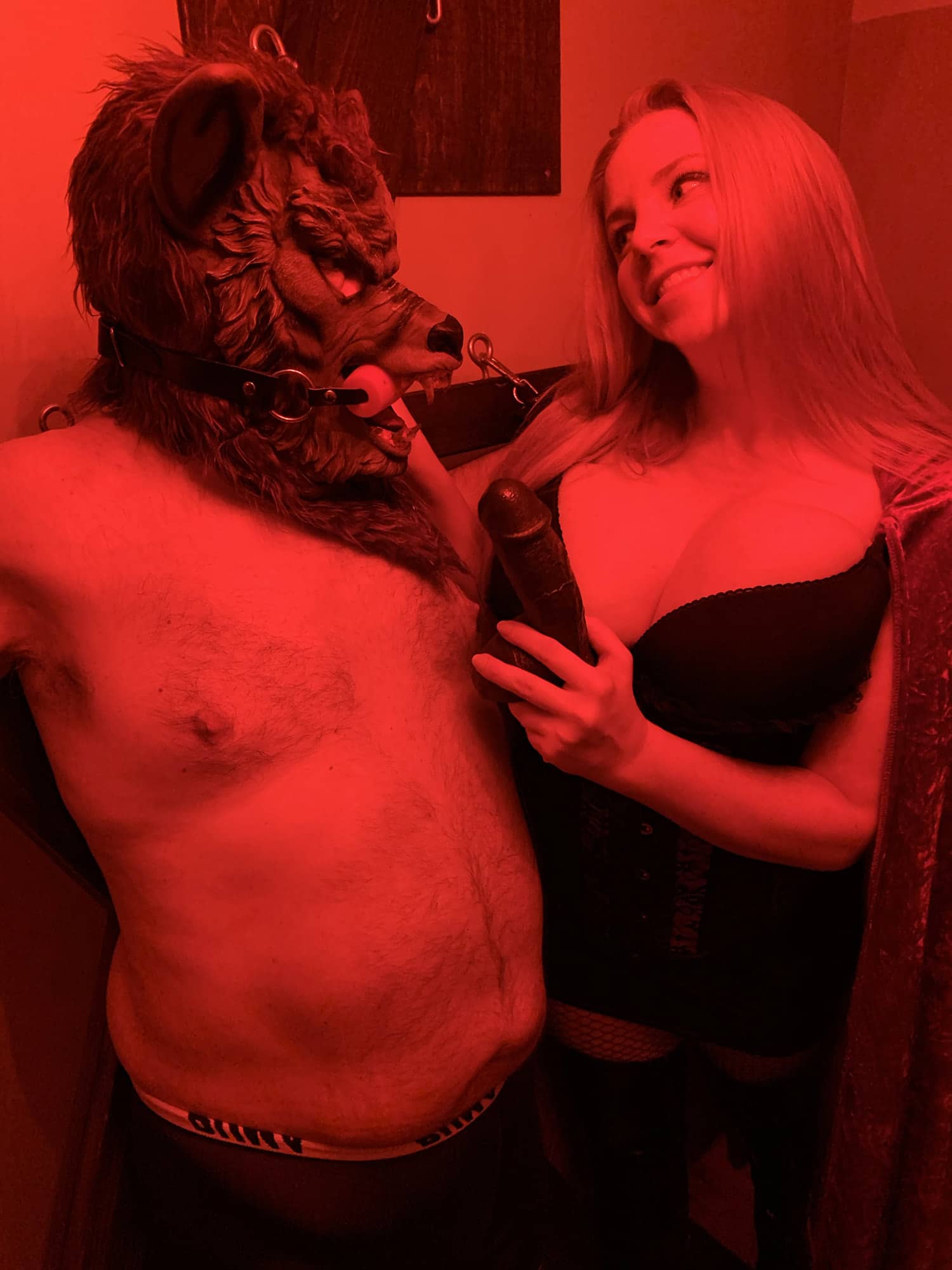 What's up next for the Big, not so bad Wolf? Perhaps you'd like to become my wolf and help me figure out the right ending to this story… 😉
Until next time lovelies, enjoy my sweet treats and have a safe night!