Cuckold
Toronto Dominatrix Mistress Mindy - Cuckold Sessions
You may be a pathetic little worm of a man who can barely satisfy himself let alone a goddess like myself. Or perhaps you have simply been so bad, you don't deserve to receive pleasure or gratification. I offer cuckold sessions with a very handsome and talented bull. He will make me climax in ways you can't fathom, and you will be forced to do nothing more than wish you could be so lucky. Verbal degradation throughout is optional.
Have you read my blog? I have some fabulous posts about cuckold sessions!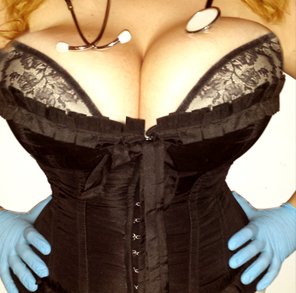 General Points about Cuckold Sessions
Time Required
For Cuckold Sessions, I suggest at least 1 1/2 hours. We should take plenty of time to talk and build the right rapport, establish the chemistry, and of course get into the moment. And then of course, you certainly need time to appreciate how much shame my bull puts you to. 😉
Notice Required
Depending on the specifics of the scene, 24-hours minimum notice should suffice (my schedule permitting of course). If you have something specific in mind, feel free to ask.
Pre-session Preparation
You will shower and groom yourself as if you were going on a date. My bull and I do not enjoy a distrubing odour when we're enjoying ourselves at your expense.
Supermarket Goddess Cuckold Fantasy
I have always been an average guy. I'm about 5'9, 175 lbs, 45 years old and have brown eyes and brown hair with some gray in it, with some parts missing that didn't used to be. I've always been able to meet women, and they've been nice, but not the girl that turns heads when she enters a room.
Recently though, my luck changed. That head turner walked into my life and my heart just about stopped. Amazingly enough, I met her at the supermarket. I was waiting in line at the check out, browsing through a trashy tabloid. I could feel her presence… the smell of her perfume in the air… I turned slightly and needed every ounce of strength to simply keep my jaw from dropping. She had to be in her early 20's. She was wearing a pair of ugs (which I find adorable), tight jeans, a tight black long-sleeved tee showing off the shape of her magnificent chest, and an ample amount of cleavage. They had to be at least a 36H. Continuing up, she had a long and luscious neck, and her strawberry blonde hair held up by a clip, strands dropping to each side of a gorgeous face with beautiful blue eyes.
Her eyes glanced at the magazine cover and back up to me, and she smirked.
"I uh, I… ahem… never read these", I stammered. "I just needed to… uh…"
"Don't worry about it", she said softly, "Jennifer Aniston can't keep a man because she's afraid to eat around them".
I laughed without hesitation, and she smiled. I felt like I'd gone to heaven.
"I'm Henry".
"I'm Mindy".
We continued to chat about celebrities and browse through the magazine, and with an unexpected surge of confidence, I decided to take a shot.
"Mindy, I'd like to take you for a drink."
To my utter shock, she agreed. "Meet me tomorrow night, 9:00 at the London Tower".
I won't bore you with the details of my following 24 hours, but suffice it to say, it crawled along extremely slowly.
I arrived 15 minutes early and got a table. At exactly 9, the goddess Mindy walked in. She wore black leather boots, a tight black skirt that hugged her ass and ended just above the knees, and a tight sleeveless shirt showing off those magnificent breasts, and her hair cascading over her shoulders, straight and like spun gold.
"You look magnificent!" I exclaimed as she sat down across from me. "I feel like I'm punching out of my weight class here."
"Oh Henry, that's very sweet!" She smiled.
I bought her an expensive glass of Cotes du Rhone and ordered a scotch.
I made small talk and we talked about our jobs and favourite television shows. I couldn't believe how well it was going. Then she completely shocked me.
"Henry… you're fantasizing about fucking me right now, aren't you?"
I stared at her silently and swallowed the lump that had just entered my throat. Before I could think of an answer, she continued.
"You are literally undressing me with your eyes right now. You want nothing more than to come to my place right now, and to fuck me with everything you've got. Am I right?"
This didn't require much thought. "Yes".
"Tell me what you want".
"I want to come to your place, go to your bedroom, lift your skirt and lick your pussy for as long as you want me to - whether it's 5 minutes or 5 hours. I will lick you for as long as you want. Then whenever you want, I'll take my pants off, and I want to fuck you so badly."
"Henry, do you like feet?"
"I live for feet Mindy".
My erection was straining against my jeans. I couldn't believe this was happening.
"Henry. Get in your car and follow me back to my place."
I paid the bill and we left. I followed her in my car and she only lived minutes away. I pulled into her driveway and parked as she exited the garage and walked with me up her front walk.
We entered her house and she closed the door. Our faces were inches from each other. I leaned in to kiss her, but she shoved me hard against the door.
"Not yet Henry".
I sat on the couch, and she sat next to me. I placed my hand on her thigh and stroked it, but she grasped my hand and moved it lower to her foot.
"Get on the floor, Henry, and let's see how your foot massaging skills are".
She didn't need to ask me twice. I knelt on the floor and took her left foot in my hand. It was perfect. She put her other foot on the footrest to my left. As I massaged her foot, she was moaning slightly. With her legs up and apart, I couldn't help it - I snuck a glimpse up her skirt. Black panties. Lace. My cock felt like iron. I looked up and saw that she'd seen me look up her skirt. Another slight smirk. My cock twitched. I licked her toes. The moaning resumed.
"You're good at this, Henry", she said with her eyes closed.
"Thank you - I do my best" I replied with a smile.
"Come upstairs to my guest bedroom, Henry."
I followed her up the stairs, watching her ass sway from side to side as she took each step.
The small guest room had a bed and a dresser, and not much else. I sat on the bed, and she motioned me to the floor again, placing her foot next to my mouth.
"Henry, you don't meet many women like me, do you?"
I shook my head as I sucked her big toe.
"You would give anything to fuck me, wouldn't you?"
I nodded about as fast as my neck would allow.
"Do you believe you've earned the right to fuck me, Henry?"
I had to think about that… I mean, I'd gotten her a drink, massaged her feet… we seemed to be getting along… so I nodded.
"Well, you're wrong. When a girl asks for a foot massage, that's not free passage to peep up her skirt."
My heart sunk.
"Take off your pants and underwear, Henry".
Now I was just confused - she was like that Katy Perry song with the hot and cold. However, my pants and briefs practically flew off. She leaned over and looked at my cock. Raising an eyebrow, she looked me in the eye.
"Henry, your cock is about 5 inches. Do you believe that would give me pleasure?"
"I um.. well… ", I dropped my eyes feeling ashamed, "I want to make up for it with my mouth Mindy - I will lick you for hours. I want nothing more than to watch you come."
"Henry, I don't have hours. But if you'd like to watch me come, that is exactly what is going to happen. Ben!"
Before I could realize what was happening, the door opened, and in walked a very good looking guy. He was about 6 feet, athletic, full head of brown hair and a chiseled jaw. He wore nothing but boxers and a tight white t-shirt.
"Who is…"
"Quiet Henry", Mindy sternly said, "This is Ben. You said you wanted nothing more than to watch me come - you are going to watch a real man pleasure me."
Ben towered over me as I was still on the floor and said calmly "and Henry, stay out of the way."
I was transfixed as Mindy rubbed his growing cock through his boxers - while Ben pulled off her top in one motion. Mindy laid down on the bed and Ben pushed her skirt up to her waist, pulled her panties aside and thrust his tongue into her slit. He quickly moved up to her clit and paused to lick two fingers, then thrust them into her as he attacked her clit with his tongue and lips. Within seconds, Mindy was screaming and coming. He curled his fingers and she began to squirt.
My hand subconsciously found its way down to my own cock. Ben took off his boxers, revealing a thick, 8-inch monster. As I stroked my, now in comparison, tiny penis, I realized Mindy was now on her hands and knees, facing me. "I never said you could touch yourself Henry. Drop… your cock… NOW!" I let out a small cry of frustration as I let go of my cock and watched Ben rip off her thong and thrust his beast into Mindy. Her eyes rolled back in her head and she moaned in ecstasy.
Ben grasped her hips and thrusted hard and fast, smirking at me the whole time as Mindy lost track of where she was. Soon he pulled out and rolled her onto her back, placing her ankles on his shoulders as he drove deep into her while roughly clawing at her tits through her bra. Her orgasms seemed to never stop as she screamed and moaned non-stop.
"Do… you… oh my god… do you see Henry… Mmmmmm….. what a… oh yes, yes, YESSSS… what a real man can do?"
I simply watched in awe, wishing I could join these two magnificently gorgeous people, knowing I wasn't even good enough to be breathing their air while they pleasured each other.
They spent nearly an hour changing positions - I was getting exhausted just from watching. Mindy would remind me that pleasure IS this easy. Ben never really said much - his condescending looks said it all. Finally, he looked her in the eye and asked if she was ready for him to come.
"Henry, would you like to lick my toes while Ben comes in my mouth?"
I didn't even answer. I crawled over and as Ben pulled out of her and stood next to her head, I took her toes in my mouth. She engulfed his cock with her lips and sucked hard, as he placed hand on the back of her head urging her deeper. Finally with a grunt, he started spurting his load onto her waiting tongue. However, she didn't swallow. She closed her lips, sat up, leaned over my face and put her lips inches from my mouth, telling me very clearly what she wanted with her eyes. I obediently opened my mouth, and she opened her lips, dripping Ben's creamy load into my waiting mouth.
Ben nodded at me as he walked out slipping his boxers back on.
I looked up at Mindy, who looked down at me with a smirk and told me to grab my still-rigid penis.
"Stroke yourself slowly Henry," she instructed, "and tell me what your favourite part of what you just saw was".
"Watching you come endlessly while he pounded you on your back Mindy. It was incredible - watching you enjoy pleasure like that…"
"Slow down Henry", she said, as I hadn't realized my hand sped up of its own volition. "Did you like being a come-receptacle?"
I nodded as I noticed drops of pre-cum rolling from the tip of my cock onto the side of my thumb. I let out a slight moan.
"Henry, I want you to spit in your hand and lubricate your cock with your saliva, mixed with my saliva and Ben's come."
I did as I was instructed. My hand sliding up and down my now-slick shaft felt incredible.
"And you may speed up now. Picture my face, my eyes closed in ecstasy as I come over and over from that magnificent cock that was inside me. Picture my pleasure Henry."
I felt Mindy place a clump of tissue paper in my hand. That slight contact, the picture of her face as she experienced orgasmic bliss… I went flying over the edge. My cock spurted 4 hard streams of come into the tissue.
"Good boy. If you'd messed on the floor, you'd have had to lick it clean", she said with a soft smile. "Now put your pants back on."
She pulled her skirt back down and I put my pants on and buckled my belt as she led me to the door. "I had a nice time tonight, Henry. Did you?"
Incredibly, I couldn't believe what a resounding yes this was. I nodded.
"If you're lucky, maybe we'll see you again".
I walked out into the crisp night air, unable to contain the excitement that I might have another chance to visit Mindy and Ben's place.
My Wife and my Brother Cuckold Fantasy
We got married a couple of years ago.
Cassandra is just my perfect type - tall, blonde, curvy and beautiful. While she's quite a bit younger than me, we still connect well. Sure she likes that I have money and take care of her, but we enjoy the same TV shows, books and cooking together. And really, I'm not so bad. Average height, in decent shape, some hair, and a pretty nice smile (or so I'm told). Apparently my eyes have "character"
Our sex life is good. Somewhat vanilla, but good. She likes to take charge and I have no problem with that. She grinds herself on me and I think she usually comes. My only issue is that we always use condoms. I would prefer to have my wife bareback, as I really want a child with her. Even though I thought she wanted one too, she hasn't really seemed enthusiastic, so she insists I wear protection "until the time is right".
Our life together is very happy by all standards. She's very understanding of my awkward family, and I couldn't ask for a better wife in that regard, especially when it comes to my younger brother, Logan. Logan is in his mid 30's and has been staying with us for about 2 weeks. He lived in the US, bouncing around from one job to another, but recently had to move back up here. With our parents being miserable, he asked if he could crash at our place until he gets a new job and moves along. While most wives would not like that, Cassandra is very warm and friendly with him.
Logan has always been the magnetic type. He is tall, slim, has long hair like a rock star, chiseled jaw with stubble and confidence most people die for. His charm and wit never left him lonely at night (which he always bragged to me about in our text chats, accompanied by pictures of course).
Friday night came around, so Cassandra and I decided to go out for a drink. Nothing special - we just like to hit a nearby pub and enjoy a glass of wine and a beer, and then head home to relax and make love. None of that has changed with Logan around, and in fact I swear she's even been a little more excited.
As we sat across from each other talking about our week, I drank in the image of my perfect wife. Long hair cascading down past her shoulders. Tight top with huge breasts barely containable. Jeans caressing an ample ass… god I'm a lucky guy. Every time she laughs, I fall more in love.
I paid for the drinks and we went home. When we got there, Logan was on the couch in the sitting room playing with his smartphone.
"S'up guys?" he asked with a smirk?
"Not much bro, what about you?"
He shook his head in that cocky way, and I knew he had something funny to share. "This chick Maggie… she wants me to come fuck her… in Buffalo. Like I'm driving 2 hours for pussy. I told her if she wants it, she can come to me."
Cassandra laughed and put a hand on his shoulder. "You really make them work for it, huh Logan?"
His face became somewhat more serious. "Oh come on Cass… with me, it's effortless for them." She raised an eyebrow and gave a nervous laugh as he continued. "It does suck though… I am crazy hard and haven't been laid in over 2 weeks."
"Sorry bro - good luck with that", I said, turning to walk upstairs. As I did, I watched Cassandra's eyes look down towards his crotch, then she looked back up at me.
We went upstairs to the bedroom. I closed the door and we sat on the bed together. Cassandra seemed a little pre-occupied.
"What's on your mind Cass?"
She shook her head, startled back to reality and took off her socks, placing her feet in my lap. I took my cue and started massaging her feet. After a little while, she finally spoke.
"Mike, how long do you think your brother is going to be staying here?"
I thought about it and realized she may be upset at our lack of privacy, or simply the inconvenience of having the extra person taking up bathroom time.
"I think he'll have some prospects soon babe… he usually gets on his feet pretty quickly."
She leaned back and closed her eyes with a smile and murmured "no rush".
What an awesome wife. I couldn't love her more. Just as I was about to move up and kiss her, the door opened. Logan walked in.
Before I could say anything, he sat in the middle of the bed and asked nonchalantly "so… what are we doing?"
I was about to answer, when Cassandra simply replied "what does it look like?"
Logan looked at me, still rubbing her feet, then looked back at her and said "it looks like my brother is giving you a foot rub."
Cassandra smiled and cooed "yes, right now it's a foot rub, but soon it will not be appropriate for you to be watching." Good - she still planned on fucking me and she wanted him to leave right away.
"Well then", Logan replied, "I guess I'll have to not just be an observer." With that, he reached over and grabbed her breasts through her shirt. Cassandra gasped, but didn't push his hands away. I stood up, but he pushed me back down and calmly said "Mike, just keep taking care of her feet… she's going to love this."
I was beyond shocked… I had no idea what to do, but I didn't want any conflict, so I kept rubbing her feet. He continued groping her breasts, and she started moaning. As her mouth opened, he kissed her roughly. There was nothing intimate about it - and she started reciprocating.
I should have been angry, but I was mesmerized.
Logan pulled her shirt up and pulled her breasts out of the top of her bra, biting and licking her nipples. She continued moaning, and I just kept rubbing her feet, shocked at the erection forming in my pants.
He unbuttoned her jeans and ripped them off. My wife, usually the aggressor, was being ravaged by my rock-star brother. Every so often he looked over at me, not for approval, but to seemingly make sure I was paying attention.
He buried his face in her pussy, and almost instantly she was screaming "oh my god!" At this point, I let go of her feet, and moved to the corner of the room to simply watch. I placed a hand on my crotch and rubbed my hardon through my pants.
My wife came and came again as he worked two fingers into her pussy. She screamed and moaned as fluids gushed out of her vagina. I had no idea she could squirt.
Logan removed his pants and stepped towards her. I pulled out a condom and threw it to him, and it landed next to them on the bed. Before he could grab the package, Cassandra shocked me by picking it up and throwing it away.
"No - I want you to feel you inside me."
Logan thrust his cock into her with absolutely no resistance. Her pussy swallowed it with ease, and every thrust caused her eyes to roll back as she started to experience what seemed to be a never-ending orgasm. He placed her feet on his shoulders and drove into her deep. Then after he tired of that, he flipped her over and fucked her from behind. As she continued coming, he'd reach around and grab her tits, or smack her ass. She'd yelp and moan as it enhanced her sensations.
Amazingly, they didn't seem to tire. However, Logan finally decided enough was enough. He said "I'm going to come" and pulled out, but she wrapped her legs around him and pulled him right back in.
"Fill my pussy Logan, please!"
And he did. Her pussy throbbed around his cock, milking every last drop of his come… something I'd never been lucky enough to experience.
He pulled out, and I looked at the cream pie my brother had left in my wife.
"Mike, your brother is welcome to stay as long as he wants", she exclaimed happily.
Logan smirked at me and kissed her again. As he stood and pulled up his pants, the doorbell rang.
"Oh good - that must be Maggie. Wait here and I'll bring her up..."