Cuddle/Touch Therapy
Toronto Dominatrix Mistress Mindy - Cuddle/Touch Therapist
When you think of intimacy, what do you picture? This inevitably differs from person to person, but I'm sure one of the first images in your head is one of two people, entwined somehow - close to each other. Perhaps one is stroking the other's back. Maybe the setting differs based on your particular fantasy. But we can be sure of one thing: cuddling is one of the most intimate acts you can indulge in with a partner. What I want to tell you, though, is that it's also one of the most necessary.
In our modern world, we've developed a lot of strategies to stave off human connection, interaction, and consequently, touch. I'm not passing any judgment on these developments - I think a lot of them have made life more fulfilling and more accessible for all of us. But there is no denying that, for whatever individual reason, people struggle with loneliness, and one of the most poignant examples of that is in our craving for human touch.
Now, the need for human contact and touch is innate, ingrained, and scientifically proven in its validity. We are all wired to require connection with each other - it's essential for our mental health and psychosocial development. Our sense of touch is one of the first things to develop as we grow in vitro, and one of the last things we lose as we approach the end of our lives. Here are some of the direct scientific benefits of cuddling, vastly oversimplified but still accurate:
IT RELEASES OXYTOCIN:
Oxytocin is a hormone that functions as a neurotransmitter in your brain. It's responsible largely for feelings of well-being, social bonding, and romance, depending on the circumstance. Oxytocin has an effect on all genders, doing everything from stimulating testosterone production to helping to pace labour in childbirth. This important hormone triggers bonds between people and plays a role in arousal, trust, stress, and addiction. The research is not yet conclusive, but some evidence suggests that low levels of oxytocin can contribute to (or potentially cause) depression. Cuddling and connecting helps to release this critical hormone.
IT RELEASES SEROTONIN:
A number of you may be familiar with the neurochemical serotonin - it's one of the core ingredients in human happiness. Helping to regulate everything from mood to metabolism, it's incredibly important for a healthy body and mind. Human touch is particularly effective at helping to both release and regulate serotonin. Maybe you take antidepressant medication, either an SSRI or an SNRI or even a tricyclic or MAOI inhibitor - that's fantastic and hopefully it's working well for you! Cuddle therapy can help your body utilize and regulate production of serotonin, which can only help your mood and overall health.
IT LOWERS BLOOD PRESSURE AND HEART RATE:
Most of us know that high blood pressure is often a silent killer. Putting extra strain on multiple body systems - including the heart, kidneys, eyes, and more - it may be present without symptoms until it's too late. Some of you have probably been diagnosed with high blood pressure, and have been given medication and prescribed certain lifestyle changes that can help reduce your risks. Still others may have no idea that they're suffering. In any case, human touch has been scientifically proven to lower blood pressure and heart rate, safely and without side effects.
All of these proven effects have far-reaching implications for our mental and physical health. Cuddle therapy can help with everything from stress, to sleep, to immunity - and much more. There are specific businesses set up to provide cuddle services, but I'd like to introduce you to mine.
Traditional cuddle providers have very strict limitations regarding the nature of the cuddle therapy provided and the tone of the session you experience with the provider. As a rule, sexual themes, discussions, and contact are strictly forbidden. Given the nature of my lifestyle and practice, I am comfortable discussing and negotiating these boundaries to make sure we plan the most fulfilling and personalized cuddle session possible. Explicit themes and conversations are welcome - as is the combination of cuddle therapy with any other type of session you may be interested in. Adding touch therapy to your particular fantasy, or crafting a session where it's the main event - whatever your desire, we can discuss it!
I want to stress that BDSM is not a necessary component of these types of sessions. Above all, what I provide and offer is personal connection and facilitation of your deepest needs.
If you're looking for cuddling or touch therapy in the GTA/Toronto, look no further! Contact Mistress Mindy today and put yourself first. You'll be happy you did.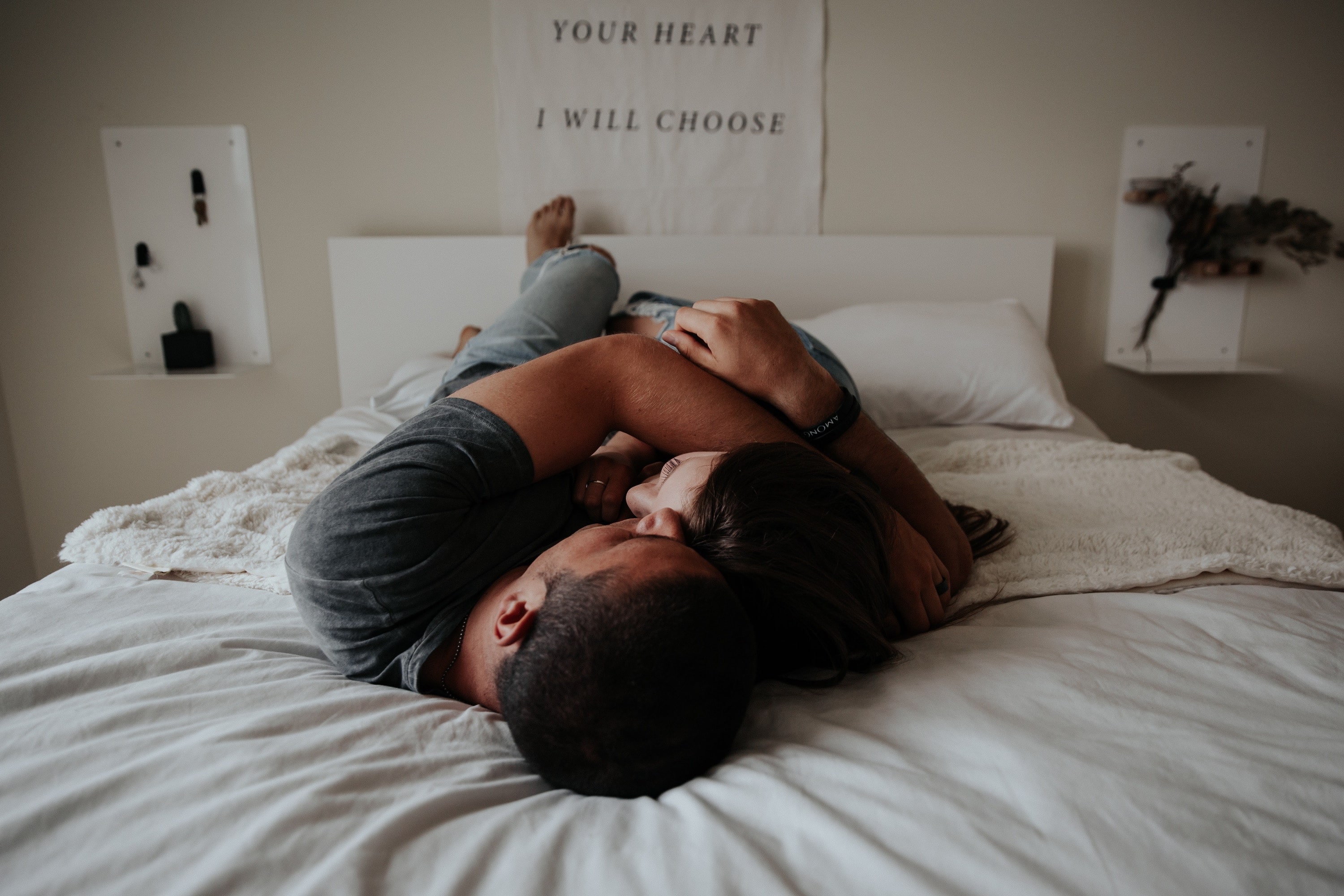 General Points about Cuddle/Touch Therapy Sessions
Time Required
For Cuddle/Touch Therapy Sessions, 1 hour will probably suffice. However, the longer and less rushed it is, the better it feels. After all, who doesn't love to cuddle?
Notice Required
As with most sessions, 24-hours minimum notice should suffice (my schedule permitting of course). If you have something specific in mind, feel free to ask.
Pre-session Preparation
You will shower and groom yourself as if you were going on a date. After all, we are going to be in rather close contact; you'd like to impress me by looking and smelling your best, right?