Financial Domination
Toronto Dominatrix Mistress Mindy - FinDom
Perhaps you're one of those filthy pay piggies who get off on letting a beautiful woman control your wallet. Maybe you dream of a sexy, sadistic bitch raping your wallet for her own pleasure. Or maybe you get off on being blackmailed – giving a powerful, beautiful woman your passwords and not knowing just how far she'll push you. Whatever your financial kink, I can satisfy it.
Have you read my blog? I have some fabulous posts about Financial Domination sessions!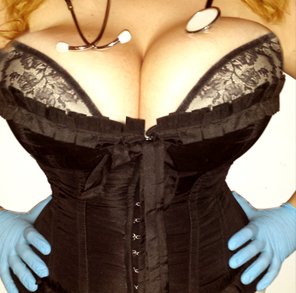 General Points about FinDom Sessions
Time Required
Financial Domination (or findom) can typically be done online at any time. Different terms and conditions will be negotiated as necessary.
Notice Required
If we are to meet in person for updates, or for initial negotiation, I will schedule a minimum of 24 hours in advance.
Pre-session Preparation
If we need to see each other, you will shower and groom yourself as if you were going on a date.
A Bank Error... or worse?
My life is by all standards considered enviable. I manage the shipping department at a logistics company in Toronto. My house is in the suburbs and has 3 garages. My wife Carly is an attractive 45 year old redhead with emerald green eyes, b-cup with a fantastic ass. She is sexually submissive - giving me blow jobs when I demand them and fucking me at the drop of a hat. My kids are intelligent and inquisitive. I've even somehow trained my golden retriever to bring me the newspaper every morning. I am in decent shape - 5'9, 170 lbs, have most of my hair and feel pretty good about myself. And yet, I wake up every morning feeling like something is missing.
That was before everything changed.
One day, recently, I was at work and my phone rang. I picked up, and a sexy voice on the other end informed me that she was calling from the bank, and that they were investigating a possible banking error. Apparently my account had an automatic $100 withdrawn, and they felt there may be a mistaken direct deposit. She asked me to come in at around 1:30 to answer a few questions and told me her name was Mindy.
I was slightly annoyed, but figured these things happen, and I'd rather the bank is catching these errors, as I'd hate to think someone undeserving was accessing MY money.
After I went for lunch, I entered the bank and saw a large lineup for the tellers. I wasn't really sure who to ask, but within moments, I saw her for the first time, approaching me with a confident walk. A very young, curvy woman of about 5'7, long blonde hair framing a stunning face. Blue eyes with fair skin and a few adorable freckles. She wore a grey blazer, the button of which was straining to contain the most lusciously huge breasts I've ever seen. The pencil skirt hugged her ample hips, and long slender legs ended at a pair of 3-inch stilettos. This girl was as much a sexual fantasy as she was a banker.
She stuck out her hand to shake mine. "Mr. Cooper, I'm Mindy."
I swallowed hard and stood up, adjusting my pants.
"Nice to meet you Mindy, I'm… well… Mr. Cooper. But you already knew that." She smiled and giggled as I shook her hand, feeling a jolt of electricity between us.
"As you can see, it's very busy in here", she said. "Why don't we go to the cafe next door and grab a coffee, and I'll just ask you everything there."
I couldn't agree fast enough, as I was bumped rudely by a large man on his way to the lineup.
We walked quickly, discussing the weather. I sat down at the only available table and Mindy asked what I'd like. Minutes later, she brought back my espresso and a frappucino for herself.
She opened her laptop and the bank's website and asked me to log in so we could examine the mysterious charge. As I logged in, I looked up and watched her take a sip of her exotic coffee. Some of the frothy cream was on her lip. She looked up at me with a flirtatious glance and licked away the cream. My cock became instantly hard.
She shifted her chair next to mine and I slid the laptop over to her so she could drive. I looked down and was treated to a better look at her impressive cleavage. I looked up and found her eyes locked on mine with a mischievous smirk. I quickly looked at my screen ashamed.
She clicked into my recent transactions and we scanned the list. It may have been my imagination, but I swear she pressed her thigh up against mine. I glanced at her, but she was fixed on the screen.
All of my normal purchases seemed to be in order, and we didn't find any other charges at all.
"Odd", she said, "I wonder if the technicians already found and reversed the transaction…"
I shrugged and she smiled.
"Tell you what Mr. Cooper, why don't you give me your cell number, and I'll give you a call when I find out for sure."
I gave her my number and asked her to call me Shawn, and she thanked me for coming in and promised she'd be in touch.
I went back to my office and finished the uneventful day. That evening after the kids were in bed, I ordered Carly to put on her most padded bra, a blazer and skirt. I pushed her to her knees and shoved my cock in her mouth. I closed my eyes and glanced down, doing my best to envision my new banking consultant in place of my wife. As I felt myself nearing the edge, I unbuttoned her blazer, exposing her chest, pulled out of her mouth and aimed my load into her cleavage.
As we got into bed and she curled into me, I held my wife and pictured Mindy instead.
The next day, my cell phone buzzed. It was a number I didn't recognize. I read the text.
"Shawn - it's Mindy. It looks like the problem has been corrected and you have nothing to worry about."
I texted back to thank her, and continued my work.
That Saturday, we were in the yard. I sat watching as Carly and the kids were throwing a frisbee around, when my cell phone buzzed again - it was Mindy's number. My heart thumped a little faster as I opened the message.
"Shawn, I really enjoyed seeing you the other day. Did you enjoy the view? ;)"
Oh my goodness… this vixen was not only texting me, but she was flirting.
I texted back "Thanks Mindy. I enjoyed it too", and contemplated how to respond to the part about the view. Do I deny it? Do I ignore it? I watched my wife playing with the kids, realizing that this Saturday wasn't going to get any more exciting on its own. I decided to play a little. I added to the message "Unfortunately I hardy got to enjoy the view at all." I pressed send.
Moments later, I received a text back with an attachment. I opened the attachment and my heart skipped a beat. It was a picture of Mindy's torso from her neck to her waist in nothing but a bra, those glorious melons barely contained, spilling out the sides.
This was followed by "Now you can enjoy a better look. Of course, if you would like an even better view, why don't you show ME something fun".
I got up and quietly stepped inside, went upstairs and entered my ensuite master bathroom. With barely a thought, I pulled my pants down, turned sideways and took a picture of my crotch in the mirror in my boxer briefs. My hard cock was very clearly forming a lump. I attached it to a text and clicked send.
Moments later, I received a reply. This time there was a picture of her torso, no bra at all, her left hand and forearm covering her breasts.
The accompanying text said "If you want to enjoy the full view, I need to see that monster in all its glory"
For a chance to see those incredible tits, I was happy to send a picture of my cock. I pulled my underwear down and got a great picture of my 8 inches standing at full attention. I attached that to a simple message. "Cockzilla"
I stroked my cock gently as I patiently awaited the reply. Unfortunately a knock at the door interrupted me. Carly yelled through the door asking if I was ok. I pulled up my boxer briefs, flushed the toilet and assured her everything was fine. We enjoyed the rest of the day, and I temporarily forgot about my sexy exchange with Mindy.
Monday morning around 11, I logged into my bank account to pay my credit card bills, and I noticed my checking account seemed a bit lower than I expected. Upon further investigation, I confirmed about $500 was missing. I was a little startled, as I'd thought we'd resolved the issue last week.
I called Mindy, but after 4 rings, got her voicemail. I googled the bank and called their main number. I asked the lady who picked up to put me through to Mindy, and she confused me further by telling me there was no Mindy working there. I was about to ask more questions, when my cell phone buzzed, and Mindy had texted me "Need to talk to you. Meet me at the cafe".
I went to the cafe as quickly as possible and saw Mindy sitting with her stunning legs crossed at the same table we initially shared the previous week. Before I could say anything, she smiled, but it was not the same friendly smile I was so intoxicated by - this one was slightly malicious.
"Mindy, there's $500 missing from my account, and I called the bank and they said you don't w…."
"Shut up Shawn."
My eyes widened in shock as she continued.
"I don't work for the bank. I never have, and I never will. Your $500 is a down payment for my services."
Before I could even ask what she was talking about, it all started making sense to me. My initial visit to the bank, she had intercepted me before I actually spoke to any of their employees. I had never looked at my account to confirm what she was telling me. She had me log in on her personal laptop - I gave her the access and never even questioned it. Of course there had never been a $100 charge - she walked me right into her trap. But why me? She answered before I could ask.
"I visit corporate websites and find middle management types like you, call them and then, well, you can figure out the rest."
Of course - our "about us" page features names, emails, extensions and photos. My company practically served me up on a silver platter.
"Your money now belongs to me Shawn. While you will maintain your account, I will control all of your finances, occasionally withdrawing my own service fees."
I couldn't believe the nerve of this woman. And yet, the angrier I appeared, the calmer she seemed to get.
"And what is to stop me from closing that account?" I asked, trying to maintain some control of my emotions.
"Our little text exchange of course. The moment you try to cut me off, I release 'Cockzilla'…"
"My face isn't in that picture you bitch… that could be anyone! Nobody will ever know it's me."
Her smirk, while now seeming evil, was still somehow sexy to me. "Most people won't… but I assume your darling wife would recognize her husband's cock, and that stunning granite bathroom countertop behind it. I assume she'd wonder why another woman has a picture of your penis, in your house, and of course the suggestive texts we sent about seeing each other."
My heart sunk. I couldn't believe how stupid I was.
"Where do we go from here Mindy?" I asked as I looked down.
"First of all, you will address me as 'Mistress'. And I will address you as 'Slave Shawn'. Do you understand?"
"Yes… Mistress".
She smiled. "Very good. Now get on your knees, take my foot in your hands, and repeat after me, kissing my foot at the end of every sentence."
"Here? In public?!" I exclaimed. She nodded and slipped her stiletto off.
I looked around, and sunk to the ground, taking her foot in my hand. She rubbed the top of my head and began, "I, Slave Shawn swear to make Mistress Mindy happy."
I repeated her words, and kissed her foot.
"I will let Mistress Mindy guide me and my finances."
I kissed her foot again. My erection couldn't have been harder. I felt betrayed… and aroused.
"Mistress Mindy is better than me, and I will serve her with my entire being."
I kissed her foot before she had finished this time. Her spell over me was more powerful than I realized. She smiled again as I stood and sat back in my seat.
"I have studied your financial history. I know how much you make, what is deposited into your account monthly and what your general expenses are. None of these things will change unless I order it."
"Yes Mistress." Cock strained.
"If you receive a raise, you will tell me first. If you need to make an abnormal purchase, you will tell me first. If you want to buy wifey or the kids a present, you will consult with me first. Nothing happens without my approval. Understand?"
"Yes Mistress." I gave it a quick rub. My god how I wanted to fuck her.
"I will control your investments and I will withdraw money whenever I need it for whatever I want. If you continue to behave, your finances will be handled well. If you disobey any of my orders or displease me in any way, you may find your account completely emptied, and I'll have a detailed discussion with your wife."
"Yes Mistress." I'd have emptied my account that moment just to be able to come.
She reached under the table and stroked my cock through my pants, discovering my shameful erection. I then felt her hand stroke mine, then she placed something soft into my right hand.
I looked down and saw a bundled sheer black pair of silk panties. I looked up at her skirt, then at her eyes. I felt a slight dampness and sniffed them, discovering a sweet, musky smell.
"Yes, those are mine, and I was wearing them until moments ago. You are to go to the bathroom right now and stroke your cock with those panties. You will blow your load into them and bring the come-soaked panties back to me."
"Thank you Mistress!"
I practically ran to the bathroom. I burst into the stall, pulled down my pants and furiously worked my cock with the panties. I swear I finished in less than a minute, covering the panties with my semen.
I came out of the bathroom balling the sticky panties in my hand, sat down and presented them to my mistress. She smiled and placed them in a zip-lock bag.
"Well done Slave Shawn", she stated with her trademark smirk.
I beamed as I awaited her next command. It would only occur to me later that she had just secured even more material with which to blackmail me. At that moment however, I basked in the afterglow of my orgasm and her pleasure with my ability to follow instructions.
"I will next contact you when I feel like it. You better go back to work Slave Shawn - you have a living to earn."
I nodded and started to get up, but she motioned downward with her eyes and waved her bare foot slightly.
I kneeled, kissed her foot and asked "May I be excused?"
She nodded and waved me away.
I scurried off and smiled as I felt more fulfilled than I had in years.