Life Coaching
Toronto Dominatrix Mistress Mindy - Life Coaching
If you're looking to change any aspects of how you handle your life, I can whip you into shape. I can help you stick to a budget, achieve fitness goals (including exercise programs, eating healthy, achieving weight loss), study for school, work towards a promotion, improve personal and professional relationships, eliminate debt, and achieve virtually any other goal you may have, but find it difficult to accomplish. You'd be amazed what the right words and an appropriately placed tool in my hand can do to motivate you.
Have you read my blog? I have some fabulous posts about life coaching sessions!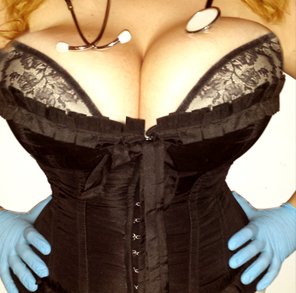 General Points about Life Coaching Sessions
Time Required
For Life Coaching Sessions, one hour or more is acceptable.
Notice Required
Most sessions can be accommodated with a minimum of 24 hours notice.
Pre-session Preparation
You will shower and groom yourself as if you were going on a date.
My Busty New Life Coach
It's bizarre. I'm an average guy. I've had normal relationships. I make enough money to enjoy myself and buy pretty much whatever I want and need (within reason - I don't have a Bentley or anything like that). And yet, somehow, I feel frozen, stagnant. My life is in neutral. I chug away at work, but receive little in the way of accolades or advancement. Nothing about it had seemed out of the ordinary, but friends of mine seemed to be moving forward at a faster pace, and it slightly irked me.
A friend recommended I see a life coach to deal with this. I figured there was nothing to lose, and he recommended a lady he'd been seeing for a while. She had a home office, wasn't too far, and he said she'd done wonders for him.
True enough, over the last year, I'd seen him become more confident, succeed more at work, and he even seemed to be enjoying more success with ladies.
I made my appointment with Mindy for the following day with absolutely no expectations at all.
I arrived at the suburban home and rang the bell. Expecting a middle aged librarian to open the door, I was shocked when I was greeted by one of the most beautiful women I've ever seen. Young, long blonde hair, sparkling blue eyes, a beautiful smile. Then I got past her neck and got hard almost immediately. An absolutely miraculous curvy physique - massive natural breasts struggling against a white tank top and a stylish black blazer, and tight skinny jeans covering ample hips and flowing into black leather boots. This woman was my fantasy - hell, most mens' fantasy.
She shook my hand and invited me in. We headed downstairs to her basement, and sat down in a very casual office, which contained a sectional sofa, a TV, lots of impressive books and speakers playing soft jazz.
We sat on the sofa together and Mindy proceeded to explain that she doesn't like an "office" scenario with a desk - she feels that is too formal. She likes to have real discussions face to face more like friends. I was immediately at ease, but still didn't know what exactly we'd be talking about.
She started by asking me a few questions about myself and my life. I told her about my family and my job. She asked about my tumultuous relationship with my parents, my rivalries with my siblings and my successes and failures at my job. She listened intently and asked impressively in-depth questions about aspects of my job the average person is rarely aware of.
After 20 minutes, I felt like I'd opened up, a lot, and I realized something had happened that I wasn't even aware of. She had taken her boots and socks off, and she was barefoot, doing little stretches with her beautiful feet. I don't remember her doing it, but I all of a sudden realized that I had been fixated on her feet - almost hypnotically - as she asked questions, and the floodgates opened.
I looked up at her eyes and knew she'd been very aware of my focus on her feet.
"You were staring at my feet", she observed calmly.
"I… I guess I was", I replied.
She stared at me, and I simply looked down at them again.
"We're going to try something", she said a little mischievously. "Get down on the floor for a moment."
I still don't know why I didn't protest, but for some reason, I was putty. I sat on the floor.
She just continued to look me in the eye, and I scooted over close to her.
Without a word, I looked at her and raised an eyebrow, asking silently. She nodded, and I took her feet in my lap.
Almost subconsciously, my hands took a hold of her magnificent left foot, and I began to massage it. She let out a small moan of satisfaction and said nothing. I had the hardest erection of my life.
After about 5 minutes, I switched to her right foot. A word still hadn't been exchanged since I was ordered to the floor. I switched between her feet every five minutes, staring at them, looking up for moments and seeing her staring down at me. I was focused on my task, even placing small kisses on her feet.
As I switched back to her left foot for the third time, she broke me out of my trance with her lovely voice.
"You may not realize it, but you've displayed a number of important traits in the last forty five minutes", she began.
"I know you found me attractive from the moment you saw me, but you wouldn't do anything about it because it wasn't your place. You are respectful and understand boundaries.
When we began talking, I decided to offer you an enticement. I removed my boots and socks, showing you my feet. This is not the standard occurrence, but you did focus on them. You saw something you liked, and there was clear desire.
I then gave you a very small nudge to the floor. I didn't explain why, or what you should do. But you took the initiative to move close to what you wanted, and you asked me properly, and then you took my feet and proceeded to do what you're doing now. You put the effort in to make them feel wonderful; and you have done a great job at that…"
I smiled and felt pride from receiving her compliment.
"I don't know if you know what all of this means - but to me, it means you are a man who, when you see an opportunity, you are not afraid to take it, and you are not afraid to take the initiative to put in the necessary effort to get what you want, and also to perform a task well with focus and determination."
It was all beginning to make sense.
"You may not realize it, but at work, opportunities do present themselves all the time. You have to be focused and make sure to take advantage of them. Seize the opportunities. Focus on those tasks. That focus, that initiative, THAT is what will lead to forward progression. And that is what we will be working on together."
I couldn't believe how the last hour of my life had transpired and how clear things were.
She pulled her feet from my hands and held them in front of my face. I kissed them each again.
She patted the sofa cushion and I retook my place next to her.
"Now, how do you feel?"
I squirmed a little to attempt to hide my erection. Before I could answer, she looked down and shook her head.
"It's ok for you to be aroused. This is a very enlightening experience."
I swear she was leaning forward and pushing her breasts together, and I was getting lost in her cleavage. She placed a finger on my chin and pushed my face up, gently forcing eye contact.
"You need to learn how to spot opportunities, which ones to seize, and in some ways, I think you may need to work on self control…"
I looked down in shame.
"… and self reward."
I looked up again. She had put her feet back on the floor and was pointing at them.
I flew back to the floor on my knees and took her foot in my hand again.
"You've had a great first session, so you have my permission to reward yourself", she said with a smile.
Did she mean what I thought she did? Like a mind reader, she nodded.
"May I?"
She nodded.
"In front of you?"
She nodded.
I undid my belt, placed my hand under the band of my underwear and began to furiously stroke my rock hard cock. She moved her foot to my face and I started sucking and licking her toes. Her other foot drifted south and teased my cock as I pumped my fist around it.
Within seconds I was ready to shoot my load. I looked at her again, and she nodded.
Spurt after spurt shot against my boxers, coating my fingers messily as I closed my eyes and moaned into her big toe.
When my euphoria subsided, I opened my eyes and saw that stunning smile.
"The bathroom is just outside the door and to the right", she said calmly. "Next time, we'll work on your aim."
I washed up and did my best to clean the mess inside my pants, still revelling in what had just taken place.
When I finished, I came back out and she was waiting for me to lead me upstairs.
"I think we accomplished a lot here today", she said.
"Can I see you on a regular basis?" I asked eagerly.
She smiled and nodded.
That was the beginning of my weekly sessions with my life coach, and the day my life truly began to move forward.